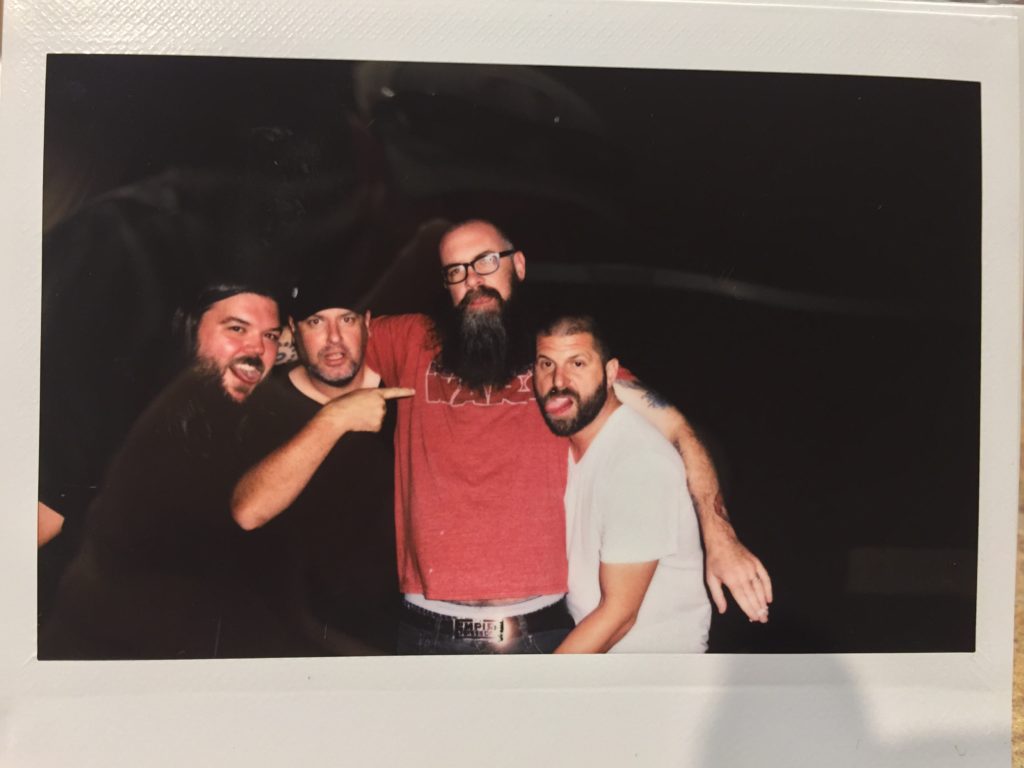 Matt and Daniel from Southern Train Gypsy stop by this week to say goodbye, or is it really the end? Maybe just a extended hiatus? We get all the answers and the low down on what made them decide to hang it up and go out in a storm of fire and fury. Unfortunately Stubb's is out because he lost his nose to a Saigon whore (more on that next week), but his seat is filled by the one and only Nick Russo from the band Duell. Nick tells the tale of his time at the Fort Worth Pep Rally over the weekend, and an intimate evening with Lord Tracy at Gas Monkey Live. We briefly break down the recently released Dallas Observer Music Awards Ballet and point out everything they got wrong, including leaving a certain award winning, nationally recognized podcast off the list. And Richard tells us about his Alumni SoFar show and we look forward to this weekends Art Goggle.
Southern Train Gypsy's Final Show is October 22nd at The Grotto with Kill for Mother, The Me-Thinks, Huffer, Mean Motor Scooter, China Kills Girls. If you aren't at this show then you're STUPID!
Grab Southern Train Gypsy's albums on Bandcamp, Itunes, or Amazon
This episode is brought to by Geistnote
CALL OUR VOICE MAIL LINE AT 682-593-JJTM!
A big shout out to our friends Funkytown Podcast, Off Radar, Atypical DFW Podcast and Robotuners Insignificant Podcast!
Email us all your bits to Jerryjonestownmassacre@gmail.com
Also catch us Live every Tuesday at 8pm CDT on Mixlr at Http://mixlr.com/the-jerry-jonestown-massacre/
Podcast: Play in new window | Download | Embed
Subscribe: Apple Podcasts | Android | RSS