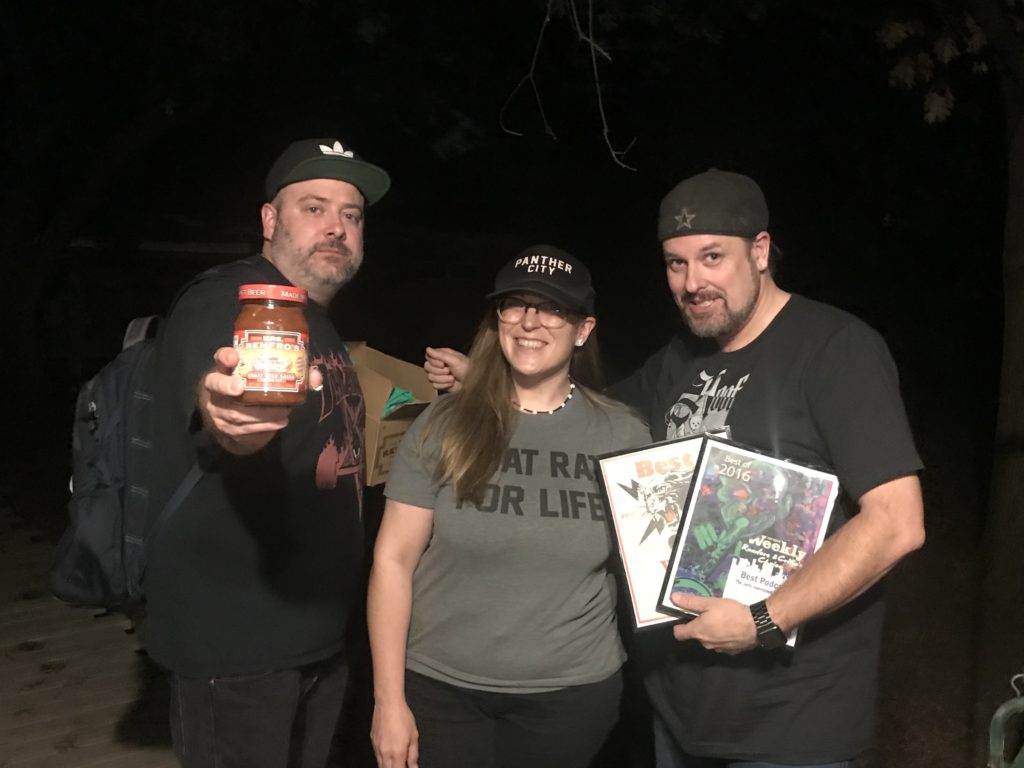 It only took 275 shows but finally, someone from the Fort Worth Weekly has the courage, the bravery, the balls to sit across from the boys on a Tuesday night in the Temple. And that person is the white witch herself, Jessi Foster! We've been looking forward to her visit every since she confirmed her booking, and it was a fun night of grand conversation. After a questionable bit to kick off the show, the group dives into witches, Cheddars, Ulrich's birthday, a couple of special announcements, the state of the FW Weekly, the FW Weekly Music Awards, The Best of 2018, the life of Jessi Foster and serial killers, and of course Sky King. Jessie also sets the bar pretty high by bringing an excellent collection of Mrs. Renfro's hot sauces, a bunch of FW Weekly swag, and the JJTM 2016 & 2017 Best of Awards. It was a fun evening finally getting to sit down with Jessi, hopefully, the boys didn't make her too insane.
The Fort Worth Weekly Best of Ballot is now live, and you can cast your vote for Favorite Podcast and Favorite Weekly Staff Member by going here!
CALL OUR VOICE MAIL LINE AT 682-593-JJTM!
Email pics of all your naughty parts to Jerryjonestownmassacre@gmail.com
Also, catch us Live every Tuesday at 8pm CDT on Mixlr at Http://mixlr.com/the-jerry-jonestown-massacre/
Podcast: Play in new window | Download | Embed
Subscribe: Apple Podcasts | Android | Google Play | Stitcher | RSS