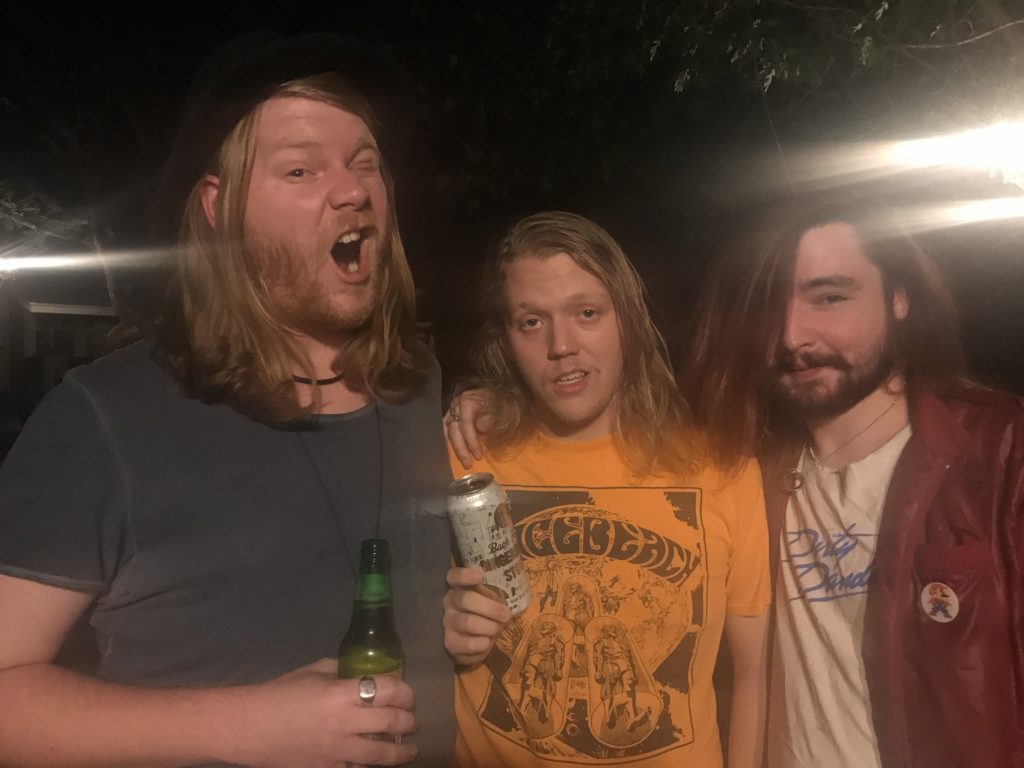 After months of contract negotiations and tour rider adjustments, Dead Vinyl finally make a trip to the Temple of Eye and their timing couldn't be better. This Friday night at Lola's Dead Vinyl release their new Ep, Gold Mind with Matt Tedder and The Royal Sons. It's going to be a fun night of good rock n roll. It's also Matt's birthday, so we exchange gifts and hear about his man on man camping trip. New terminology was invented while on said camping trip. Dustin had a quick trip to New York City, and reveals that he has once pee'd blood. Harvey Weinstein is a creep, duh. And there is a little bit of funeral talk.
Dead Vinyl release Gold Mine this Friday night at Lola's. More info about the show can be found here.
CALL OUR VOICE MAIL LINE AT 682-593-JJTM!
Email us all your bits to Jerryjonestownmassacre@gmail.com
Also catch us Live every Tuesday at 8pm CDT on Mixlr at Http://mixlr.com/the-jerry-jonestown-massacre/
Podcast: Play in new window | Download | Embed
Subscribe: Apple Podcasts | Android | RSS