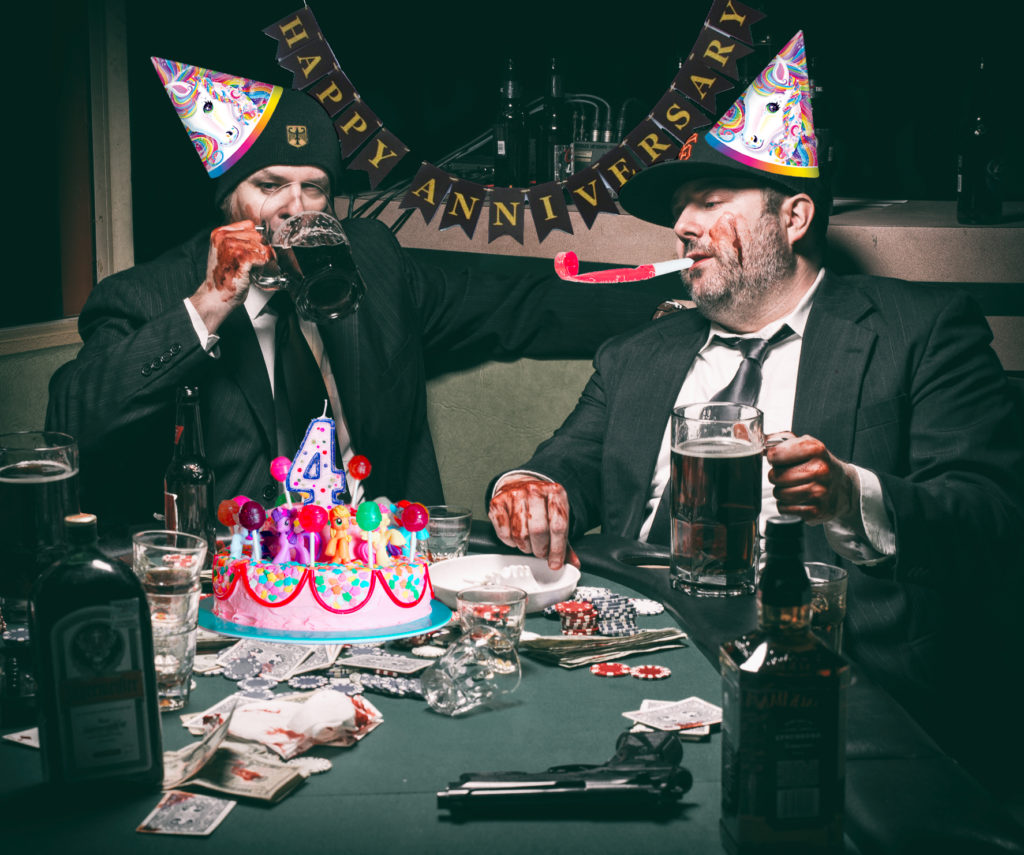 Some how, some way, we've made it to the 4 year mark and it's been one hell of a ride. New friendships have formed, and friendships have been lost; Bands have been formed and bands have broken up; Beer and whiskey were produced, and a lot of it was consumed; It's been a wild and whacky 4 years. THANK YOU to everyone that has listened to and enjoyed this silly little show. We appreciate all of you.
This week James Jennings (Do For It Records, Hoof, The Spectacle) and Nick Russo (NRCD, Duell, The Intoxicated Gamer) joined us to help celebrate 4 years at none other then Texas Billiards. And it wouldn't be a proper celebration if the show didn't get rowdy and out of control. It got so crazy that it had to be divided into two parts. We talk to James about Hoof and The Spectacle, about whats going on in the world of Do For It, and we judge some submissions that have been sent to the Do For It in box. We talk with Nick about things going on in his life, the world of Duell, and Rent Seeker. We also touch upon the death of Chester Bennington, Houston, Manchester United and Manchester City and Lucky Whitehead. This is just the first part of an explosive two part series celebrating 4 years of mediocrity.
This episode is brought to by Geistnote, Do For It Records, and Texas Billiards.
CALL OUR VOICE MAIL LINE AT 682-593-JJTM!
A big shout out to our friends Funkytown Podcast, Off Radar, and Robotuners Insignificant Podcast!
Email us all your bits to Jerryjonestownmassacre@gmail.com
Also catch us Live every Tuesday at 8pm CDT on Mixlr at Http://mixlr.com/the-jerry-jonestown-massacre/
Podcast: Play in new window | Download | Embed
Subscribe: Apple Podcasts | Android | RSS