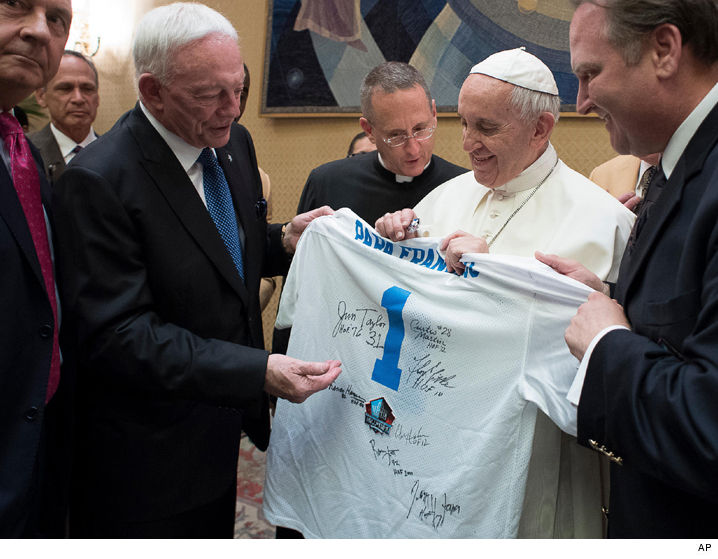 Scheduling conflicts have risen around here, so the next few episodes are might be on weird off days, so get over it. We could just not do a show like some "other" podcasts might do. Which would you rather it be? Like normal the boys are a little all over the place on this one, and are joined by their friend and celebrity drummer of Drag The Ocean, Josh. The boys hit on Jerry Jones meeting the Pope, the Dirty Chewbacca and Cosby Sweater, Evolution, Kelloggs Gone Wild, North Korean being assholes, a shocking Matt revelation, and of course emails and voicemails. So enjoy this one and try not to f*ck the Earth.
This episode is brought to by Geistnote, and Ecosexuals
CALL OUR VOICE MAIL LINE AT 682-593-JJTM!
A big shout out to our friends Funkytown Podcast, Off Radar, and Robotuners Insignificant Podcast!
Email us all your bits to Jerryjonestownmassacre@gmail.com
Also catch us Live every Tuesday at 8pm CDT on Mixlr at Http://mixlr.com/the-jerry-jonestown-massacre/
Podcast: Play in new window | Download | Embed
Subscribe: Apple Podcasts | Android | Google Play | Stitcher | RSS